Basic Materials
Topics also related to Basic Materials: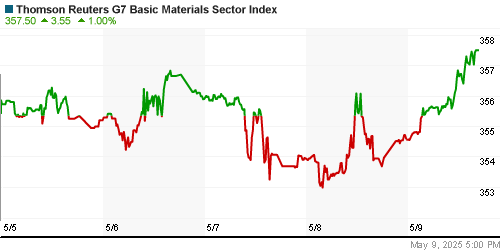 Australian shares are likely to open hesitantly after Wall Street edged higher but with investors scrutinising a string of earnings results due out on Thursday. * Local share price index futures rose 19 points to 5,625, a 9.6-point discount to the underlying S&P/ASX 200 index close. The benchmark rose 10.8 points at close of trade on Wednesday * New Zealand's benchmark NZX 50 index fell 10.8 points to 5,129.5 in early trade. * U.S. stocks ended mostly higher after the Federal Reserv
Upcoming Events
No related earnings announcements are currently scheduled within the next 7 days.