Cyclical Consumer Goods
Follow Cyclical Consumer Goods
Topics also related to Cyclical Consumer Goods: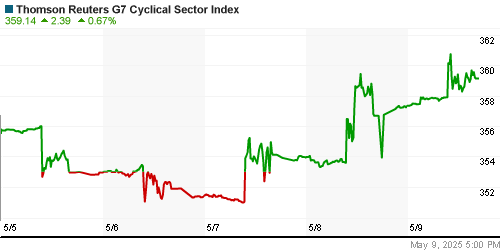 DETROIT/CHICAGO, Oct 4 - Mounting discontent among the United Auto Workers rank and file will complicate its leaders' bid to recover from the defeat of a proposed labor agreement with No. 3 U.S. automaker Fiat Chrysler Automobiles NV , UAW members said Friday.
Upcoming Events
No related earnings announcements are currently scheduled within the next 7 days.