Follow Cyclical Consumer Goods
Topics also related to Cyclical Consumer Goods: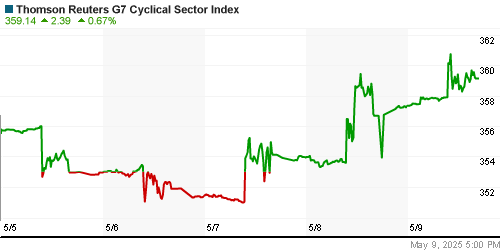 * Graphic on Brexit impact http://reut.rs/2aqnwkw LONDON, July 29 Britain's June 23 referendum decision to leave the European Union has had far-reaching consequences for the world's economy, businesses, investors and politics. Following are the main developments: JULY 29: Some of the economic impact of Brexit uncertainty is looking serious. Consumer morale in Britain suffered its sharpest drop in more than 26 years post-vote, according to market research firm GfK sa
Upcoming Events
No related earnings announcements are currently scheduled within the next 7 days.