Technology
Topics also related to Technology: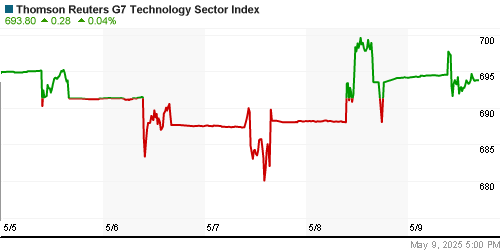 TAIPEI, July 1 - Taiwan stocks edged up 0.2 percent on Wednesday, with financial service firms trading lower amid lingering concerns over a possible Greece default, while technology exporters rose on bargain hunting. About half an hour into trade, the main TAIEX index rose to 9,342.46, in line with most regional bourses and stabilising from a 2.4 percent tumble on Monday. On Monday, the index plunged due to Greece default fears, but closed 0.9 percent higher on Tuesday.
Upcoming Events
No related earnings announcements are currently scheduled within the next 7 days.