Technology
Topics also related to Technology: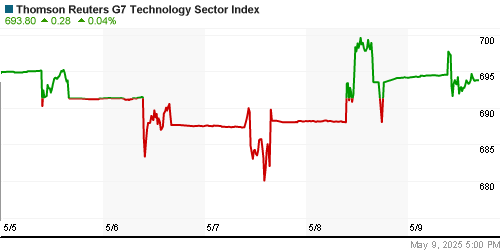 (The Day Ahead is an email and PDF publication that includes the day's major stories and events, analyses and other features. To receive The Day Ahead, Eikon users can register at . Thomson One users can register at RT/DAY/US. All times in ET/GMT) AT&T is scheduled to report second-quarter earnings, the company's first since it announced a $48.5 billion bid for DirecTV in May. Investors will look for updates on the deal as the company switches to an equipment installment plan that reduces mont
Upcoming Events
No related earnings announcements are currently scheduled within the next 7 days.