Technology
Topics also related to Technology: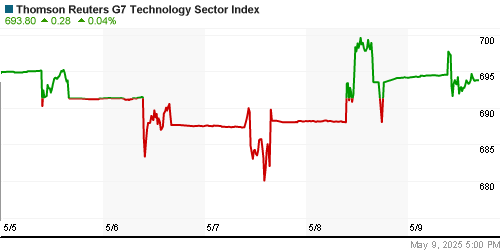 * Honda drops on under-reporting of accidents * Aluminium-related stocks up on Toyota report By Thomas Wilson TOKYO, Nov 26 - Japanese stocks ticked down on Wednesday as anxiety about key economic data due on Friday plus a holiday-shortened U.S. trading week dampened investor risk appetites, while Honda Motor Co Ltd dropped after under-reporting accidents. The Nikkei benchmark slipped 0.2 percent to 17,369.58 by 0144 GMT. "Domestic institutions and foreigner
Upcoming Events
No related earnings announcements are currently scheduled within the next 7 days.