Technology
Topics also related to Technology: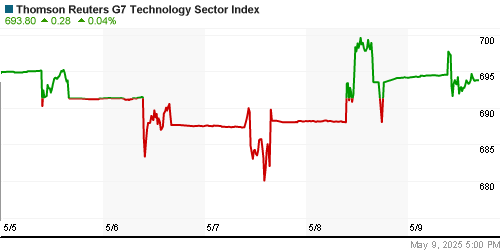 The benchmark BSE index down 0.72 percent and the broader NSE index 0.77 percent lower on profit-taking after marking their fourth consecutive record highs. Weak earnings by Maruti Suzuki, ICICI Bank, and cement makers such as ACC Ltd and Ambuja also weigh.
Upcoming Events
No related earnings announcements are currently scheduled within the next 7 days.