Technology
Topics also related to Technology: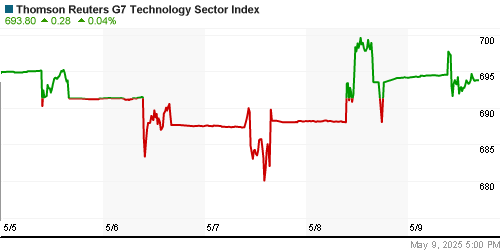 TAIPEI, Oct 20 - Taiwan's export orders for September, released by the Ministry of Economic Affairs on Monday. The data is an indication of the strength of Asian exports and of global demand for technology. SEPTEMBER REUTERS POLL AUGUST Export orders (y/y pct) +12.7 +3.3 +5.2 Export orders from China +8.6 +2.9 Export orders from U.S. +15.5 +5.1 Export orders from Europe +22.
Upcoming Events
No related earnings announcements are currently scheduled within the next 7 days.