Topics also related to Basic Materials: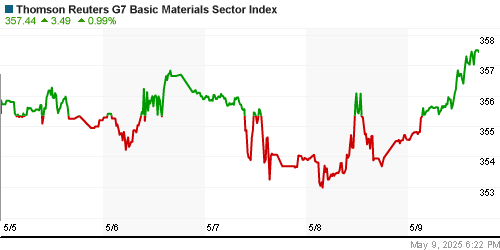 SEOUL, Nov 19 Round-up of South Korean financial markets: South Korea's KOSPI stock index ended firmer on Monday as investors took a cautious stance amid conflicting signals on the prospects for a truce in the Sino-U.S. trade dispute. The Korean won was flat, while bond yields dropped.
Upcoming Events
No related earnings announcements are currently scheduled within the next 7 days.